15 Easy Lunch Ideas For Back To School
Back-to-school season can be both exciting and stressful for everyone, especially for parents of children with food allergies. Apart from dealing with the hustle and bustle of a new school year, you must ensure that your child's lunchbox is packed with safe and nutritious foods that won't trigger their allergies.
While this may sound daunting, it's essential to plan ahead and get creative with easy lunch ideas that don't include the top 8 allergens. In this post, we'll share some fantastic and simple lunch ideas that your child will love.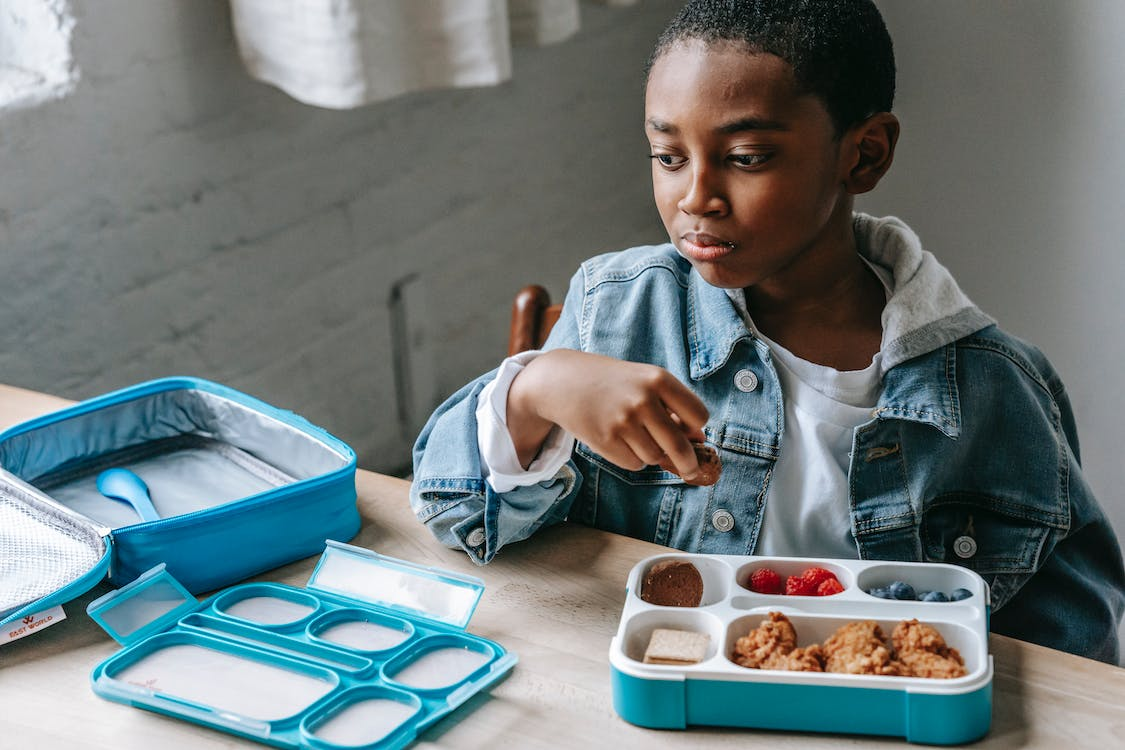 Hummus and Veggie Wrap
A hummus and veggie wrap is not only easy to prepare but also healthy and nutritious. To make the wrap, spread two tablespoons of hummus on a gluten-free wrap, then add your child's favorite veggies such as lettuce, cucumber, tomato, and carrot slices.
You can also sprinkle some cheese or vegan cheese if your child doesn't have a dairy allergy.
Turkey, Apple, and Cheese Kabobs
Kabobs are always a hit with kids, and this one is both delicious and safe for allergies. To make the kabobs, alternate cubes of turkey or chicken, apple slices, and cubes of cheese (or vegan cheese) on skewers.
You can add a dipping sauce made with safe ingredients, such as honey mustard or a dairy-free ranch dressing.
Quinoa Salad
Quinoa is not only a safe and healthy grain but also a great source of protein. To make a quinoa salad, cook quinoa according to package directions, then add your child's favorite veggies such as cherry tomatoes, diced cucumber, bell pepper, and avocado.
You can also add some chickpeas or black beans for extra fiber and protein. Toss with a vinaigrette made with olive oil, lemon juice, and a pinch of salt.
Chicken Quesadillas
Chicken quesadillas are a quick and easy lunch option that your child will love.
To make the quesadillas, spread some tomato sauce on a gluten-free tortilla, then top with cooked, shredded chicken, diced tomatoes, and a sprinkle of cheese or vegan cheese. Fold the tortilla in half and cook in a pre-heated skillet until the cheese is melted and the tortilla is crispy.
SunButter and Jelly Sandwich
SunButter is a safe and delicious peanut butter alternative made from sunflower seeds. To make a SunButter and jelly sandwich, simply spread SunButter on two slices of gluten-free bread, then add your child's favorite jelly or jam (make sure it doesn't contain any of the top 8 allergens).
Cut the sandwich into fun shapes using cookie cutters, so it's more appealing to your child.
Grilled Veggie Wrap
Grill or roast some sliced zucchini, bell pepper, and eggplant, and top it with hummus and fresh parsley. Roll it up in a whole wheat or gluten-free wrap.
This colorful creation is perfect for vegetarians or anyone looking for a refreshing and balanced meal. Hot sauce would be great on top of this veggie packed meal.
DIY Trail Mix
Combine several allergy-safe snacks, such as sunflower seeds, dried cranberries, popcorn, pretzels, and grain-free crackers, into a trail mix.
This snack is perfect for kids who enjoy munching, and it provides energy and nutrients throughout the day.
Mini Pizzas
Toast several mini gluten free pitas or low carb tortillas, and top them with pizza sauce, shredded dairy-free cheese, and some veggies like sliced mushrooms, sun dried tomatoes, or chopped broccoli.
Bake the pizzas in the oven for a few minutes until the cheese has melted and is bubbly. This pizza-lover's dream is a crowd-pleaser and a healthy alternative to traditional pizza.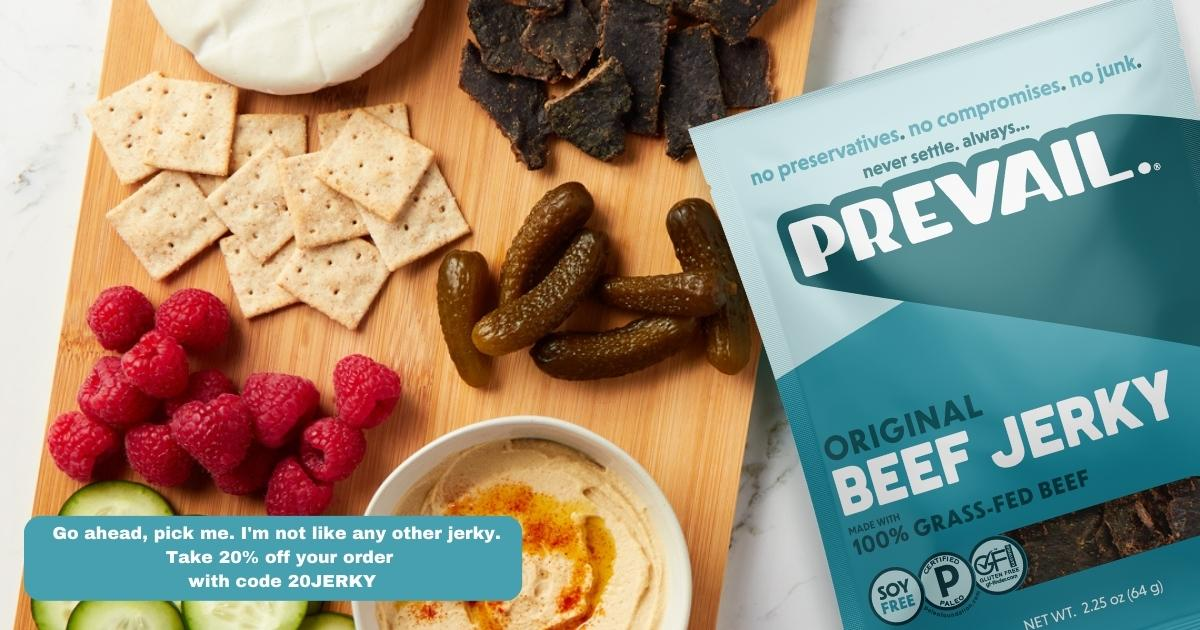 Turkey and Apple Roll-Ups
Another allergy-free lunch option is the sliced Turkey and Apple Roll-Ups. This tasty snack only takes a few minutes to prepare.
Lay a turkey or ham slice on a plate and spread some soft cream cheese on it. Place a few apple slices on top of the cream cheese and roll up tightly. Cut the roll-up into pinwheels and pack it in a container to take to school.
Avocado Tuna Salad: The Avocado Toast Alternative
No more boring lunches! Make your day extra special with a sweet and savory lunch, like avocado tuna salad. Boost your kid's mood during school hours with this mouthwatering lunch combination of fresh ingredients that will bring you back to life.
The avocado and tuna make for a perfect mix of healthy proteins, while the feta cheese and goat cheese introduce a savory and tangy twist to your palate.
The addition of these cheese types is something that you won't find in all typical tuna salads and it will definitely give you the fresh flavor you're looking for.
This light lunch option is the perfect balance of nutrients and flavor needed to keep you pushing through your day. No toasted bread needed, try Against the Grain Pita Bread or simply place the avocado tuna salad in the avocado!
BLT Chicken Salad
Looking for a deliciously hearty lunch option that won't compromise your paleo lifestyle? Look no further than BLT chicken salad! This tasty dish can easily be made ahead of time, making it a convenient option for busy, on-the-go days.
The addition of spicy mayo and tangy green onions truly awaken the taste buds, while fresh ingredients ensure that you're getting the best possible nutrition.
In just a few minutes, you'll have a quick lunch that's both satisfying and nourishing. Give it a try today and see for yourself why BLT chicken salad is quickly becoming a favorite among the paleo crowd!
Refreshing Salad in a Jar
As the school year begins, we find ourselves struggling to come up with creative and healthy lunch options for ourselves and our kiddos. Fear not! A quick and refreshing salad in a jar is just what you need. Slice up some red onion and mix it in with fresh veggies of your choice. Add in some mandarin oranges for a tangy burst of flavor.
And don't forget your favorite toppings like fresh spinach, creamy avocado, or dairy free mozzarella cheese. You can also grab a store bought rotisserie chicken and add that on top! This colorful salad is the perfect light meal to keep you fueled for the rest of the day.
Best of all, it's easy to make ahead of time and grab on your way out the door. Say goodbye to boring back-to-school lunches and hello to a delicious and energizing alternative!
Coconut Milk Meatballs
Coconut milk meatballs are absolutely divine. They are packed with flavor and make for a healthy and easy lunch option. These meatballs are made with lean ground meat, coconut milk, and a blend of fresh herbs and spices that take them to the next level.
They are perfect for meal prep and can be paired with your favorite side dishes. Whether you enjoy them with a fresh salad, steamed veggies or leftover rice, you'll be left feeling satisfied and energized. Whip up a batch of these delicious meatballs and enjoy guilt-free bites of heaven all week long!
Buffalo Chicken Wraps
Looking for a tasty and satisfying lunch option that is packed with flavor? Look no further than paleo style buffalo chicken wraps. These wraps are filled with tender, cooked chicken smothered in melted cheese (dairy free of course) and seasoned with just the right amount of chili powder.
For a tangy yet creamy kick, top with a dollop of dairy free yogurt or sour cream. This savory lunch option is not only delicious but also easy to make, the perfect meal for a busy day. So go ahead and indulge in a guilt-free lunch that will keep you full and happy all afternoon. All the other kids at school will have lunch envy!
Grilled Chicken Mini Sandwiches
Sometimes a chicken sandwich is all you need to get that boost of energy in the middle of the day. Bread Srsly or UnBun is a great option for a top 8 allergen free bread.
Top your leftover chicken with dairy free cheese, Dijon mustard, and some fresh veggies and you'll have a tasty chicken sandwich that anyone would enjoy!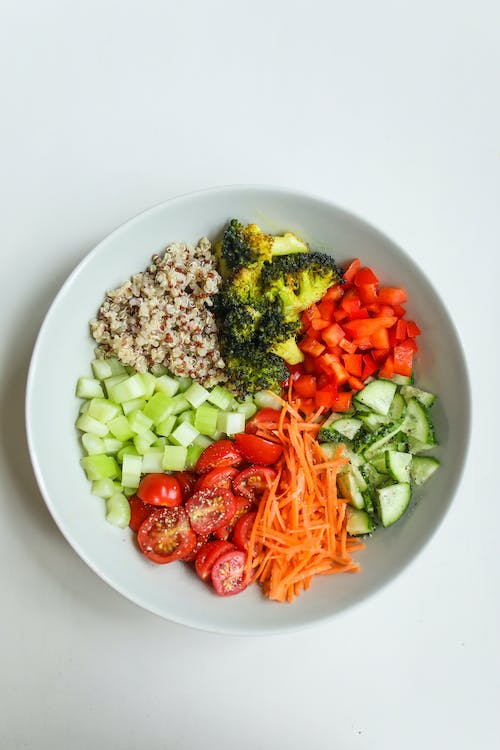 5 Delicious & Nutritious Allergen-Free Snacks for Your Back to School Lunches
Are you a parent of a child with allergies searching for healthy snack ideas for their back to school lunches? Look no further! We understand the challenge of finding healthy, allergen-free options that your child will actually enjoy.
That's why we've compiled a list of delicious and nutritious snack ideas that are top 8 allergen-free. So, pack away those boring old snacks and try these fun and fresh ideas to add some variety to your child's school lunches.
Fresh Fruit and Veggies
Nature's candy is always a great option for a snack. Try slicing up some apples and pairing them with almond butter or hummus.
Pre-chopped carrots, cucumbers, and peppers are also quick and easy snacks you can pack on the go. Throw in some cherry tomatoes for added color and flavor.
Nut-Free Trail Mix
Trail mix is a classic snack option, but store-bought mixes can often contain pine nuts.
Fear not, you can easily make your own nut-free trail mix with ingredients like pumpkin seeds, dried cranberries, and sunflower seeds. Mix it up and store in individual snack bags for an easy grab-and-go snack.
Popcorn and Rice Cakes
Crunchy snacks are always a hit with kids. Air popped popcorn is a healthy option, and you can add a sprinkle of cinnamon or nutritional yeast for some added flavor.
Rice cakes are also a great gluten-free option that can be paired with hummus or other dips. Top with avocado or tomato slices for a fun twist.
Dairy Free Greek Yogurt Parfaits
A layered yogurt parfait with fresh fruit and granola is a tasty and healthy snack that doubles as a mini meal.
You can also mix in chia seeds or hemp hearts for added protein and omega-3s. Use dairy-free yogurts like coconut or almond for a vegan option.
Prevail Jerky
As the back to school season approaches, many parents are searching for tasty snacks to add to their children's lunches. Prevail Jerky is an excellent addition to any lunchbox, as it offers a delicious and satisfying way to refuel throughout the day.
Made with high-quality ingredients and available in a variety of flavors, this protein-rich snack is perfect for busy students who need energy to power through their classes and extracurricular activities. With its convenient packaging and long shelf life, Prevail Jerky is a smart choice for parents looking for a nutritious snack that their kids will love.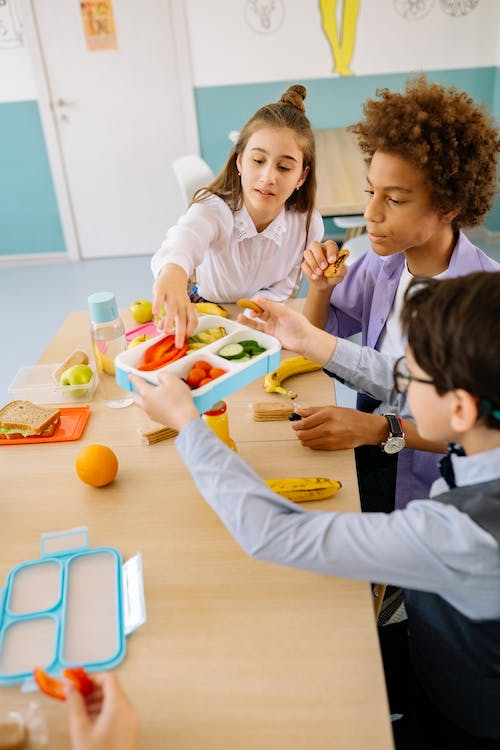 Why You Should Always Pack Your Child's Lunch Without the Top 8 Allergens
It is important to always consider the safety and wellbeing of our children, especially when it comes to their lunches.
For some children, eating certain foods can cause serious allergic reactions that could be life threatening. As a parent, it is important to understand what foods are safe and what foods are not.
Protecting Your Child's Health
Allergies are no joke and can be very dangerous. Children affected by allergies contend with a range of symptoms such as sneezing, rashes, hives, and, in extreme cases, anaphylaxis, which could result in severe breathing problems, loss of blood pressure, and even death.
Packing a lunch free from the top 8 allergens is the safest option for everyone, because even accidental exposure to the allergen can be harmful to your child's health.
Avoiding Cross Contamination
Cross-contamination happens when a food allergen comes into contact with a food that is not supposed to contain that allergen.
It can happen when different foods are prepared on the same surface, or when utensils or containers are shared. When you pack a lunch free from the top 8 allergens, you are avoiding any possibility of cross-contamination and ensuring that your child's food is safe.
Promoting Inclusivity
If you pack a lunch containing allergens, many schools and daycares have protocols that prevent the child from consuming it.
This would mean your child would be excluded from communal eating at school, which is a social bonding opportunity that most children cherish. By sending an allergen-free lunch, you are showing compassion, kindness, and understanding, and promoting inclusivity for all children.
Providing Peace of Mind
As a parent, sending your child off to school with an allergy-free lunch will give you peace of mind and help you relax knowing your child is safe.
You will know precisely what your child will be eating, so you can help ensure that your child's dietary needs will be met while he or she is getting health-promoting nutrition.
Encouraging Healthy Eating Habits
When you pack an allergen-free lunch, you are also encouraging healthy eating behaviors. By focusing on fresh, whole foods as alternatives, you can make sure your child has a balanced and nutritious meal, containing fruits, vegetables, proteins, and complex carbohydrates.
This way, your child will be motivated to make healthy food choices, which is essential for their overall physical and mental health.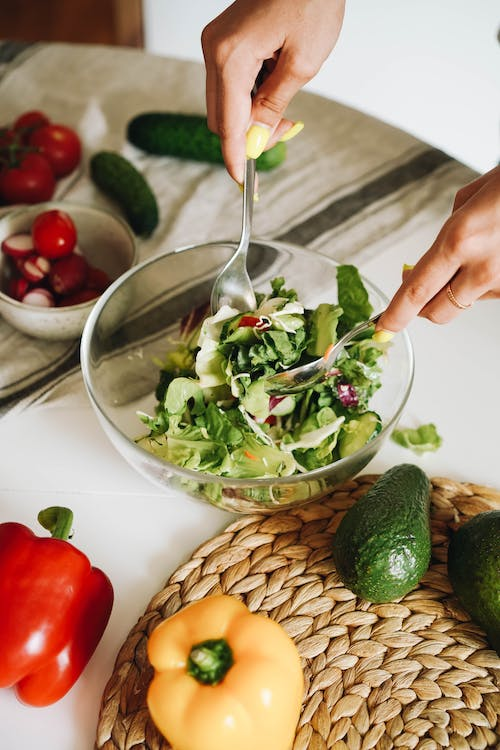 Conclusion:
Sending your child off to school can be stressful, especially when they have food allergies. However, with a bit of planning and creativity, you can pack a safe and delicious lunch that your child will love. These easy and safe lunch ideas without the top 8 allergens are just a starting point.
Get creative and try new foods and combinations to switch things up and keep your child excited about lunchtime. Remember, safety always comes first, so always double-check any packaged foods or sauces for potential allergens. Here's to a safe and stress-free back-to-school season!
---